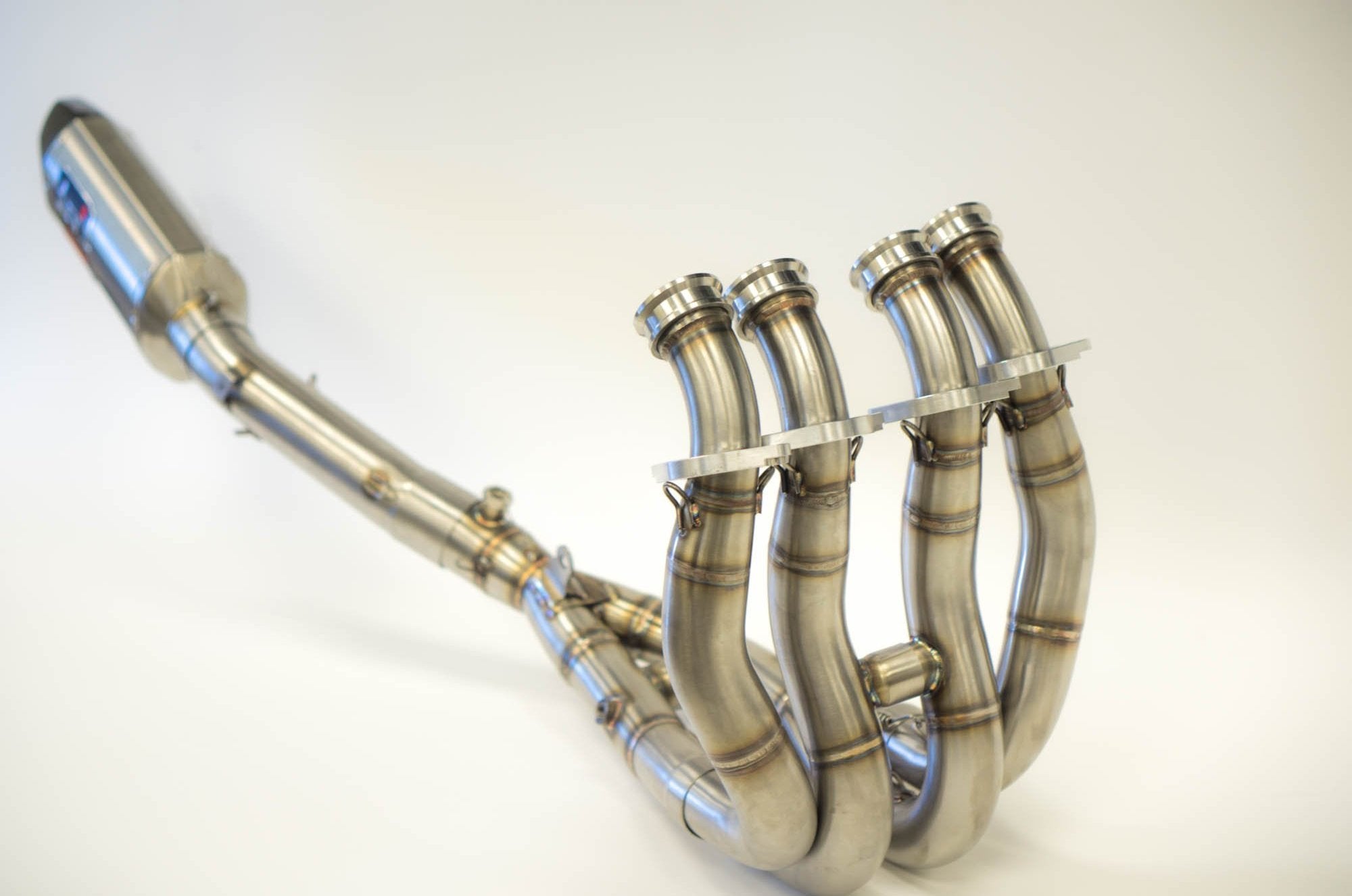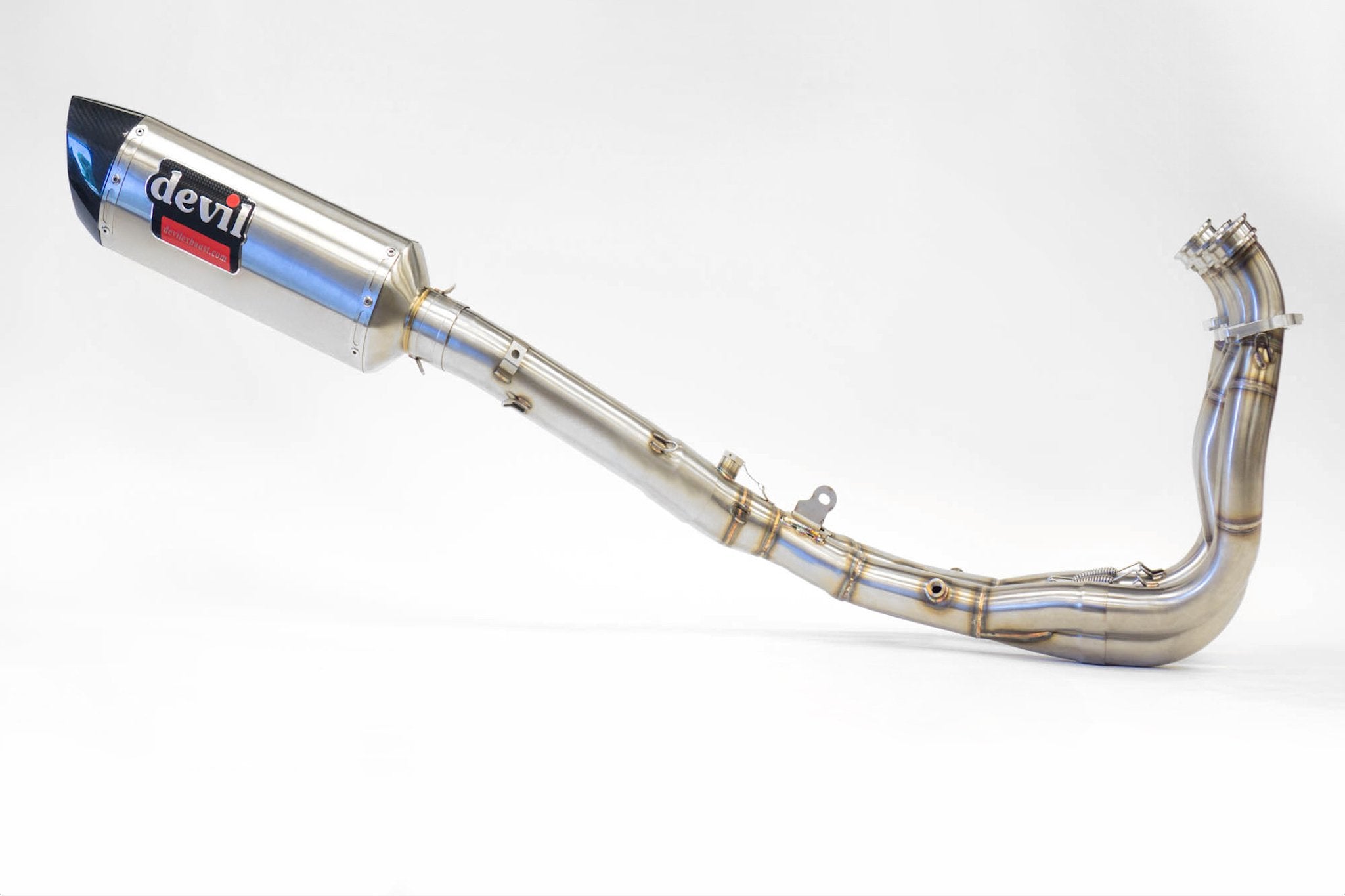 Yamaha YZF-R1 / R1S / R1M Header and Mid-pipe, NO MUFFLER
Header and mid-pipe for the Yamaha YZF-R1 / R1S / R1M 2015-2018 applications.
This is the HEADER and MID-PIPE only, no muffler included.
The system has a net weight savings of about 3kg versus the stock exhaust system.  Peak performance is achieved by using varying diameter pipe through out the length of the runners. There is also a performance increase via the scavenging effect created by connecting the runners from cylinders 2&3 shortly after leaving the combustion chamber and then a connection between 1&2 to 3&4 before the merge into the Y-pipe.  This is a 4-2-1 full exhaust.
The exhaust has an additional bung installed for an aftermarket wideband oxygen sensor if needed and will come with a plug for the sensor's bung if not in use.
THIS EXHAUST DOES NOT MEET EMISSIONS COMPLIANT REQUIREMENTS FOR STREET OR HIGHWAY USE.